Turner Veterinary Clinic News
April 3, 2017
Dogs and cats get heartworm disease when an infected mosquito bites them. The heartworm then gets inside of their body and can reproduce, which only worsens your pet's symptoms. The illness is much more prevalent in dogs, but cat owners also need to know about the symptoms so they can prevent and treat it if necessary. Puppies can start on preventive heartworm medication at eight weeks old without any type of testing. At six months of age, a puppy needs to test negative for heartworm infection before a veterinarian can prescribe preventive medication.

March 23, 2017
After a long winter, it's finally time for spring in Michigan. While most people gladly welcome the warmer weather, pet parents need to increase their flea and tick prevention efforts. These parasites become much more prevalent as the temperature rises. It's also important to recognize the symptoms of flea and tick infestation so you can promptly treat it.

February 23, 2017
The American Veterinary Medical Association declared February as National Pet Dental Health Month several years ago to underscore the importance of oral healthcare. Did you know that up to 80 percent of dogs and 70 percent of cats develop periodontal disease by the time they are three years old? This is alarming because untreated periodontal disease can cause infection by spreading to other areas of the body. It can also cause your pet to lose teeth, making it more difficult for him to chew food and get the nutrition he needs to remain healthy.

Categories
Recent Posts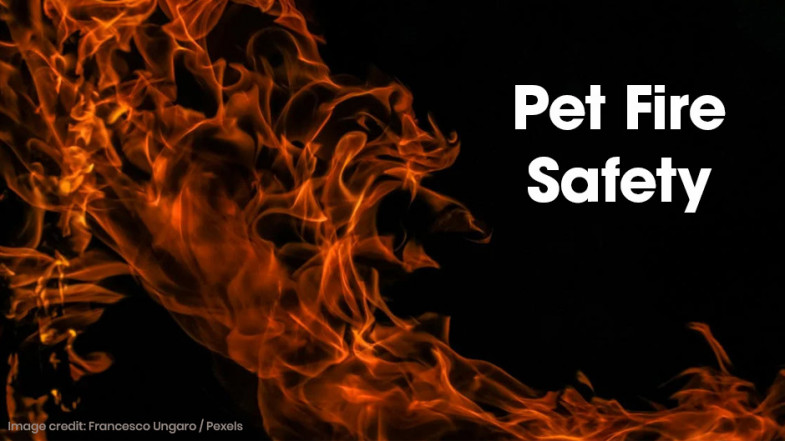 Pet Fire Safety
Pets are a part of your family, and it's essential to consider them when making emergency plans. July 15th is National Pet Fire Safety Day and the perfect opportunity to learn more about keeping your furry friends safe.
In this article, we'll discuss some common fire dangers and what steps you can take to prepare your pet for an emergency.
Read More