Turner Veterinary Clinic News
March 23, 2017
After a long winter, it's finally time for spring in Michigan. While most people gladly welcome the warmer weather, pet parents need to increase their flea and tick prevention efforts. These parasites become much more prevalent as the temperature rises. It's also important to recognize the symptoms of flea and tick infestation so you can promptly treat it.

February 23, 2017
The American Veterinary Medical Association declared February as National Pet Dental Health Month several years ago to underscore the importance of oral healthcare. Did you know that up to 80 percent of dogs and 70 percent of cats develop periodontal disease by the time they are three years old? This is alarming because untreated periodontal disease can cause infection by spreading to other areas of the body. It can also cause your pet to lose teeth, making it more difficult for him to chew food and get the nutrition he needs to remain healthy.

January 30, 2017
Between work, family responsibilities, and caring for your home, you have precious little time to add another errand to the list. However, you can't very well let your cat run out of specialty food or your dog go without needed medication. When you shop with MyVetStoreOnline through Turner Veterinary Clinic, you don't have to take time out of your already busy schedule to get your pet the things he or she needs. You can set up an account in less than a minute and then order from one or several of the following product categories:

Categories
Recent Posts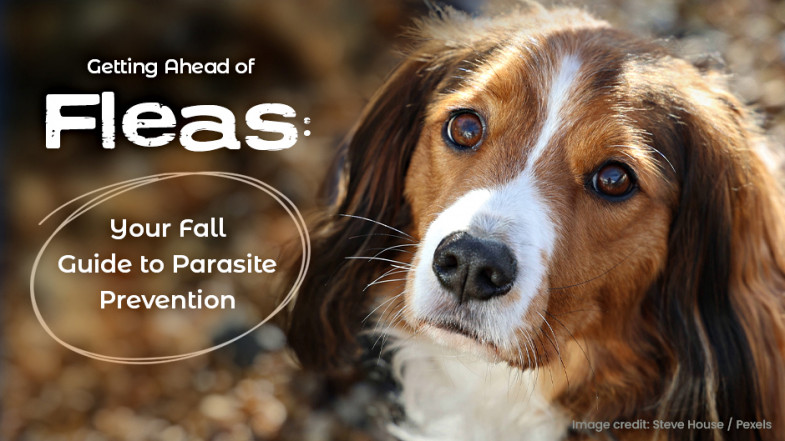 Getting Ahead of Fleas: Your Fall Guide to Parasite Prevention
As pet owners, we can attest that flea infestation can not only be annoying but also extremely dangerous to our pets. Fleas can cause severe skin irritation, anemia, and even transmit deadly diseases. As we approach the fall season, it's essential to be proactive in preventing fleas before they become a problem. In this article, we will discuss the flea life cycle, the dangers of fleas infesting your pet, signs to look out for, the benefits of flea prevention, and why you should purchase flea prevention medication from us, your trusted veterinarian.
Read More