Turner Veterinary Clinic News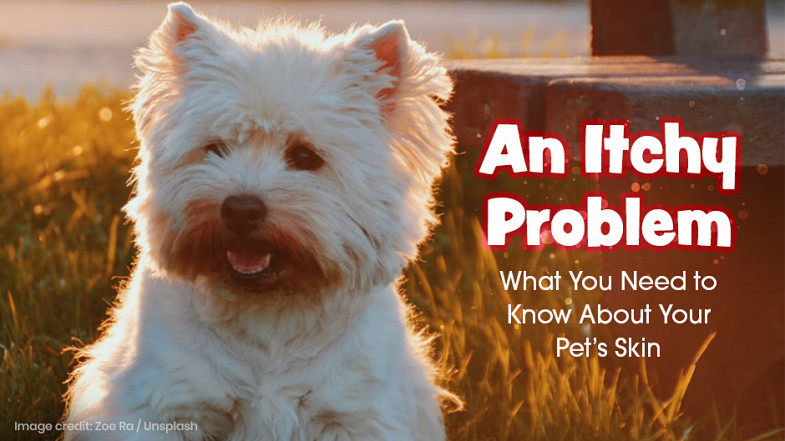 2022-08-18
Is your pet constantly scratching? Pets can suffer from various skin issues that can cause extreme discomfort. Some pets may develop skin irritation as a result of allergies, while other pets may be itchy from fleas or other parasites. To provide your pet some itch relief, you'll need to know what to look for and what is causing your pet's problem.
In this article, we'll discuss some of the most common skin issues in pets and what you can do to help.
Identifying Skin Issues
It's normal for your pet to scratch an itch from time to time. However, excessive itching can be an early warning sign of an underlying condition that can become more serious if left untreated. If you notice your pet is itching or biting at their skin, perform a skin check to look for signs of a worsening problem.
Some of the signs to look for include:
Red or irritated skin
Loss of hair or fur
Raised bumps
Bleeding or open sores
If left untreated, pets can develop secondary bacterial infections. Because of this, it's essential to keep a close eye on your pet's skin and seek help if their condition does not improve.
Common Skin Conditions in Pets
While there are many causes of itchy skin, here are some of the most common skin conditions seen in pets.
Just like people, pets can develop environmental allergies. Some environmental allergens, such as pollen, are seasonal and may only cause problems at certain times of the year. However, pets can also develop allergies to dust and mold. These allergens can persist in your home and cause symptoms year-round if not properly addressed.
Another type of allergy your pet can encounter is a food allergy. Food allergies in pets are usually a reaction to a specific protein in their diet. In addition to skin irritation and itch, pets with this condition may also experience symptoms such as gastrointestinal upset or recurrent ear infections.
When you think of an itchy pet, the first thing many owners think of is fleas. Fleas and other biting insects are a common cause of skin irritation and discomfort.
Unfortunately, some pets can experience a more severe reaction known as flea allergy dermatitis. This condition is a result of an allergic reaction to flea saliva and can cause extreme discomfort long after the flea is gone.
How to Help Your Pet
If your pet is itchy, there are a few things you can do to help. The first step is to keep a close eye on your pet's itching habits and monitor for any irritation of the skin. If your pet gets itchy after certain activities, such as playing in the grass, you may want to consider a bath to remove any environmental allergens from their coat. You should also check your pet for fleas and ensure they are on appropriate flea prevention.
We understand that getting to the bottom of your pet's problem can be challenging, which is why our team is here to help. If your pet is struggling with a persistent itch, please give us a call. Our team will perform a thorough assessment of your pet's condition and make recommendations based on their unique needs.
In some cases, changes to your pet's diet or grooming habits may help resolve the problem. Medication may also be necessary to relieve discomfort or treat bacterial infections.
Final Thoughts
Skin issues are common in pets and cause significant discomfort if left untreated. If you have additional questions about your pet's skin or would like to schedule an appointment, please give us a call. We hope this information will help solve your pet's skin problems and get their itch under control.
Categories
Recent Posts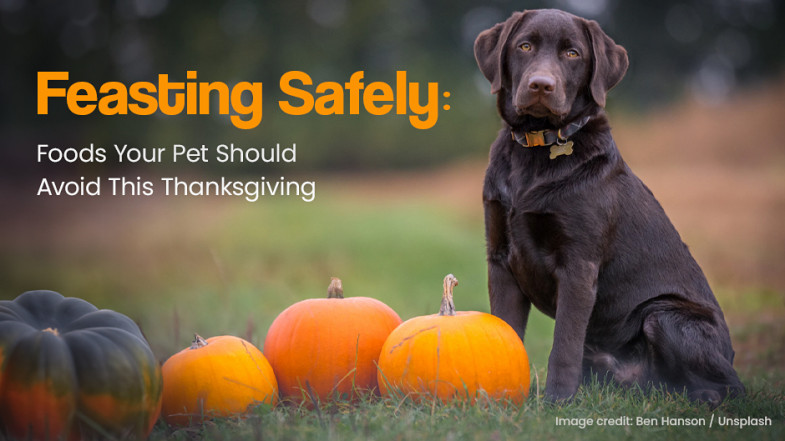 Feasting Safely: Foods Your Pet Should Avoid This Thanksgiving
As Thanksgiving approaches, we all prepare to indulge in festive treats and a hearty Thanksgiving meal. But as pet owners, we must remember that our furry friends should not indulge in the same way. This Thanksgiving, we have compiled a list of foods your pet should avoid. Read on to learn how to keep your pets safe while you enjoy a delicious feast.
Read More