Turner Veterinary Clinic News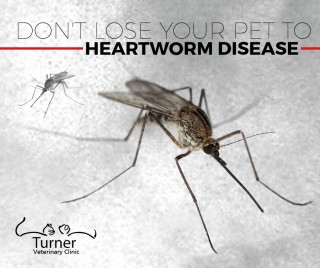 2016-04-07
Heartworm is a common parasite in dogs, cats, ferrets, and several mammal species. During National Heartworm Prevention Month, we urge you to learn more about the transmission, symptoms, and treatment of this parasite. Left untreated, heartworm disease can cause serious illness or the death of your beloved pet.

What is a Heartworm and How Does It Get Inside Your Pet?
A heartworm is approximately 12 inches long and lives inside the blood vessels, heart, and lungs of animals who are infected with it. The most typical course of transmission is through a mosquito. When a female heartworm is present inside of a dog or cat, she can reproduce thousands of microscopic worms that travel to the bloodstream. A mosquito ingests some of these baby worms when it stings an infected pet and feeds on his blood. Heartworm transmission occurs the next time the mosquito bites a pet.

Symptoms of Heartworm in Dogs and Cats
Heartworms can live up to seven years in dogs and up to three years in cats. However, the two types of animals exhibit entirely different symptoms when infected. The first signs in dogs include early fatigue, appetite loss, persistent cough, and weight loss. Dogs with advanced heartworm disease will have a swollen belly, bloody urine, and labored breathing.

Cats tend to display either subtle or dramatic symptoms with no middle ground. Common symptoms include vomiting, appetite and weight loss, and coughing that develops into asthma. As the disease progresses, an infected cat may experience problems walking as well as fainting and seizures. Some cats show no symptoms of heartworm infestation until they collapse and die.

Diagnosing and Treating Heartworm Disease
If you're the pet parent of a puppy or kitten, schedule an appointment with Dr. Huelsebergen at Turner Veterinary Clinic when she is six months old. Dogs should be tested annually thereafter and started on a heartworm preventive as soon as possible. You can greatly reduce your cat's risk of getting heartworm by keeping her indoors.

We encourage you to speak to Dr. Huelsbergen to establish a heartworm protocol for your pet as soon as possible. For your convenience, our clinic offers several different types of heartworm prevention products in our online store.



Categories
Recent Posts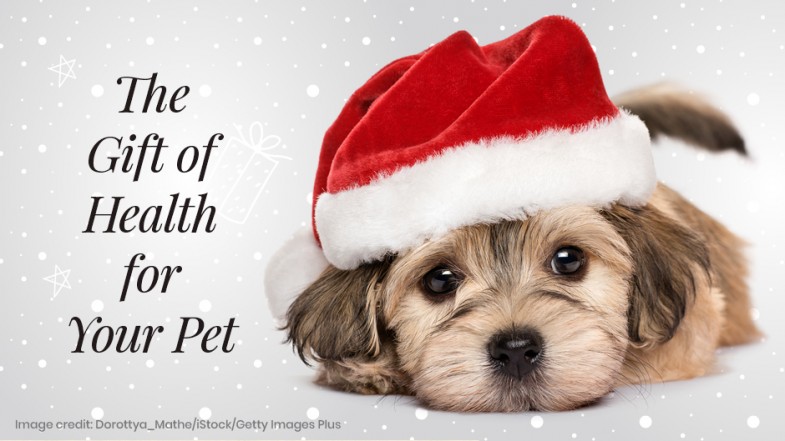 The Gift of Health for Your Pet
As you're shopping for the holiday season, you may ask yourself, "What's the best gift I can give my pet?" While pet sweaters are cute and can make for adorable holiday cards, we believe the best present a pet parent can gift their pet is a healthy, happy life. When you invest in your pet's wellbeing, you're giving the most heartfelt gift a pet could ask for (if they knew how to speak). As a pet parent, you are your pet's advocate for a better life. You're like Santa but better--you have the opportunity to make your pet merrier every day of the year.
Read More