Turner Veterinary Clinic News
2016-09-26
Although your cat probably thinks it should be every month, September is officially Happy Healthy Cat Month. The love and care you provide your cat makes a big difference in his longevity and overall well-being. Cats are wonderful companions who really ask for so little in exchange for the purrs, snuggles, and unconditional love. In honor of this special month, here are some things you can do to give your cat the happy life he deserves:

- Provide several places to sleep and hide throughout your home. Cats need a place to retreat when they feel fearful in addition to wanting privacy from time to time.
- Get your cat microchipped and provide her with a collar and identification tag. This greatly increases the chances of a happy reunion should she ever become separated from you.
- Feed your cat nutritious food, limit treats, and make him work for his food sometimes. Place it inside of a toy or in different places around the house to satisfy his natural hunting instinct. This also gives him much-needed exercise.
- Make sure your cat has plenty of toys and spend a few minutes each day playing with her. Cats are just as entertained batting at a piece of string as they are with an expensive toy from the pet store. Playing with your cat encourages exercise, mental stimulation, and the human-feline bond.
- Place scratching posts in a few different areas of your home to give your cat the chance to sharpen his claws as well as release the natural need to scratch. This saves your furniture too.

Regular Veterinary Care is the Most Important of All
A 2013 study by the American Association of Feline Practitioners indicates that more than half of all cats don't see the veterinarian regularly. Although more than 80 percent visit the vet during their first year of life, cat owners seem to only bring them in when they are sick or injured after that. At Turner Veterinary Clinic, we encourage all cat owners to schedule a physical exam at least once a year. This is important for early diagnosis, monitoring, and treatment of feline diseases as well as to track your cat's growth. Dr. Huelsbergen looks forward to seeing you and your cat soon.

Categories
Recent Posts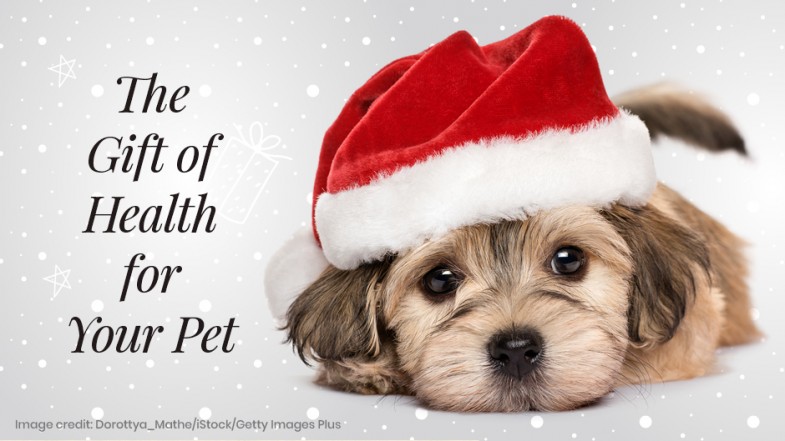 The Gift of Health for Your Pet
As you're shopping for the holiday season, you may ask yourself, "What's the best gift I can give my pet?" While pet sweaters are cute and can make for adorable holiday cards, we believe the best present a pet parent can gift their pet is a healthy, happy life. When you invest in your pet's wellbeing, you're giving the most heartfelt gift a pet could ask for (if they knew how to speak). As a pet parent, you are your pet's advocate for a better life. You're like Santa but better--you have the opportunity to make your pet merrier every day of the year.
Read More