Turner Veterinary Clinic News
2016-05-02
To help foster a more respectful attitude towards animals and encourage people to honor their responsibilities towards them, In Defense of Animals (IDA) has declared May to be Responsible Animal Guardian Month. Having a respectful attitude towards our pets starts with not referring to ourselves as their owners. This word makes a pet our property while the word guardian means that we are responsible for their well-being for a lifetime.

Goals of the Guardian Campaign
IDA hopes to accomplish two major things during the month of May. First, the organization wants to encourage responsible and loving behavior from people who are already pet guardians. This means committing to caring for the pet's physical and social needs in addition to forming a deep bond with the animal. The following are just some of the ways you can be a responsible pet guardian:

- Invest time in training your pet and apply rules consistently
- Use positive reinforcement rather than punishment
- Ensure that your pet gets plenty of opportunities for socialization
- Make exercise part of his daily routine
- Feed her nutritious food and limit treats
- Spend one-on-one time with him each day
- Schedule regular wellness exams at Turner Veterinary Clinic and bring her in if she displays new or worsening symptoms

IDA also uses this awareness campaign to discourage people from purchasing an animal from a pet store or breeder. The campaign's motto of "Adopt, Don't Shop" urges potential pet parents to consider saving a life by adopting from an animal shelter instead.

Has Your Pet Had a Wellness Exam Recently?
One of the mistakes that pet guardians often make is assuming that the animal doesn't need to visit a veterinarian unless he is sick or injured. Just like physical exams for people, annual wellness exams for pets help to identify and treat issues before they become more problematic.

Please schedule an appointment with Turner Veterinary Clinic if your pet hasn't had a preventive exam in more than a year. Senior pets should be seen bi-annually while puppies and kittens under a year need regular exams and vaccinations. Dr. Huelsbergen will let you know his/her preferred schedule when you bring your pet in for his first appointment.
Categories
Recent Posts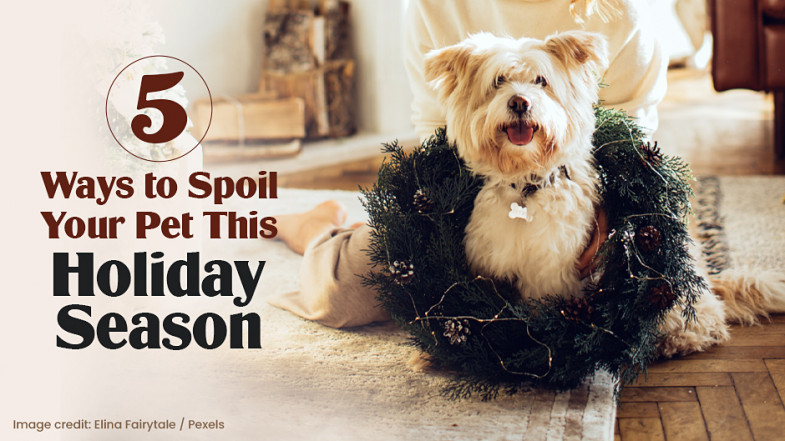 5 Ways to Spoil Your Pet This Holiday Season
The holidays are a time for family, friends, and fun. But for pet owners, they can also be a time to spoil their furry friends! There are so many ways to make your pet's holiday season special. In this blog post, we will discuss five of the best ways to spoil your pet this year. From gift ideas to treats to activities, we have you covered!
Read More