Turner Veterinary Clinic News
2016-03-16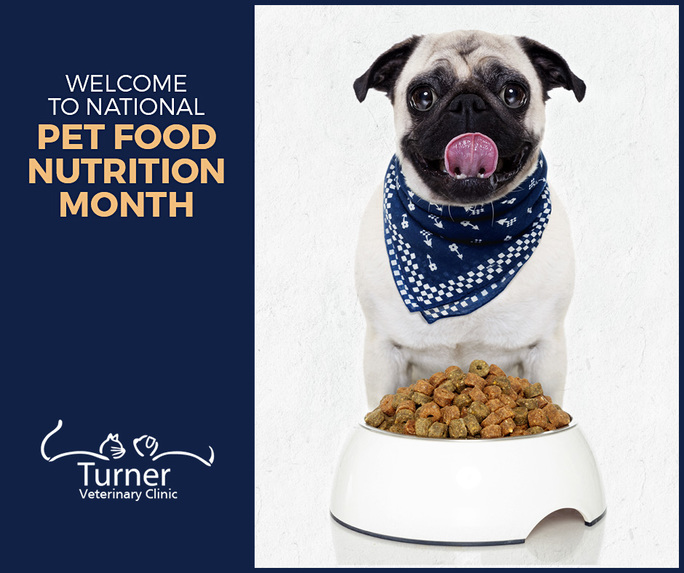 Did you know that March is National Nutrition Month? Although originally started to promote the importance of human nutrition, the veterinary industry has adapted it to its own needs. As a pet owner, providing the best nutrition for your dog, cat, rabbit or other animal is the single most important thing you do. That is because the food you select has a major impact on your pet's long-term health.

Pet owners sometime make food buying decisions based on convenience or price without considering what is best for the individual animal. For example, many dog and cats have skin or coat issues, a sensitive stomach, or problems with their joints. This requires selecting a species-specific food that addresses these unique concerns. Pets also have different nutritional requirements based on their stage of life.

Although the Food and Drug Administration has specific regulations about what must be included on a pet food label, it can still be challenging to interpret. Most pet foods contain some combination of carbohydrates, fats, minerals, preservatives, and vitamins. However, it can be difficult to know the actual percentage of each of these that the pet food contains or to know how much your pet specifically needs.

In honor of National Pet Nutrition Month, we encourage you to schedule an appointment at Turner Veterinary Clinic to discuss your pet's nutritional needs with Dr. Huelsbergen. You're also welcome to ask for a nutritional assessment at the next wellness exam. We will let you know if your pet appears to have specific dietary restrictions and whether he or she is at a healthy weight. A nutritious diet and regular exercise help to prevent serious health conditions as well as provide your pet with the highest possible quality of life.
Image Credit: Damedeeso @ iStock
Categories
Recent Posts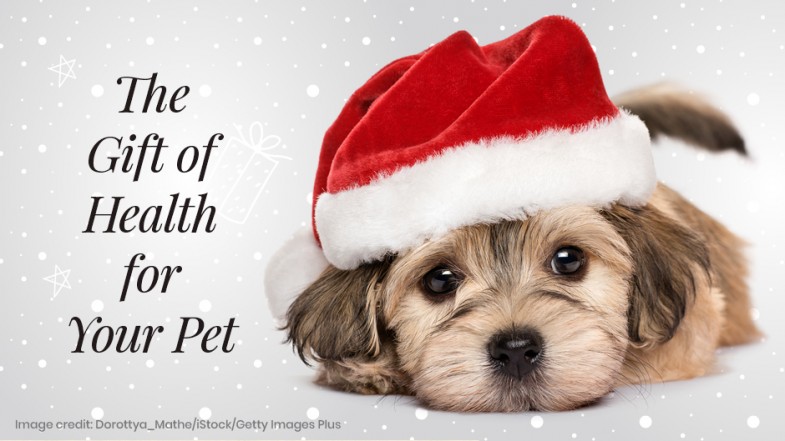 The Gift of Health for Your Pet
As you're shopping for the holiday season, you may ask yourself, "What's the best gift I can give my pet?" While pet sweaters are cute and can make for adorable holiday cards, we believe the best present a pet parent can gift their pet is a healthy, happy life. When you invest in your pet's wellbeing, you're giving the most heartfelt gift a pet could ask for (if they knew how to speak). As a pet parent, you are your pet's advocate for a better life. You're like Santa but better--you have the opportunity to make your pet merrier every day of the year.
Read More