Turner Veterinary Clinic News
Categories
Recent Posts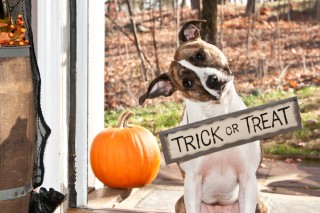 Halloween Can Be a Scary Holiday for Pets
As much as you and your children might enjoy Halloween, this particular holiday
can be a stressful one for pets. They don't understand why you have decorations
and carved pumpkins with candles in them around the house and naturally feel
curious enough to investigate. Your dog or cat may end up swallowing something
inedible or even starting a fire by knocking over a candle. These are just two of
several Halloween safety concerns to keep in mind. Turner Veterinary Clinic
wants to provide the following safety tips to help keep your pets safe and happy
during the month of October.
Read More